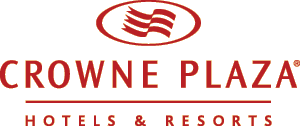 Why Crowne Plaza?
We love to make sure that our guests have fun when they stay with us. We do this by combining the very best facilities with great service, helping our guests getmore from their stay.
Crowne Plaza is an upscale hotel brand located in urban centres, gateway cities and resort destinations across more than 56 countries.
Crowne Plaza offers a choice of truly stylish hotels in many of Europe's most attractive cities. Imbued with their own unique personality, all Crowne Plaza hotels combine a comfortable environment with a high level of professional yet discreet service.
The Perfect Break
Book a Crowne Plaza weekend and you'll unwind in a generously appointed guestroom and revel in a host of little extras, such as a delicious breakfast served in your room at no extra cost.
The Place to Meet
We are recognised as The Place to Meet because we provide a better meetings experience for both meeting planners and attendees.
We also know a good night's sleep only truly begins once you're able to shut out the world and switch off, which is why we have a dedicated programme called Sleep Advantage®.

"Benvenuti" – the warm welcome you will receive from all of us at Spaghetti House. Set up by friends, Simone Lavarini and Lorenzo Fraquelli, Spaghetti House has been part of London since 1955 serving mouthwatering Italian food to generations of Londoners and visitors.
Spaghetti House prides itself on offering great Italian food to everyone, whether a visitor to the capital, a local down the street or a guest that has been visiting our 'house' since we opened. Our 'passione' for service, comfort, food and value-for-money keeps our guests coming back for more. That's what you are to us 'our guest' – see you soon!
Today Spaghetti House is still very much a family business with the 2nd generation of Lavarini's at the helm.